DLA2022 HYBRID
Student   Poster Exhibition & Competition
"Hybrid Digital Landscape Architecture":  Poster Winners Announced
For the DLA2022 Hybrid Conference  June 9-10 2022, current students and recent graduates were invited to submit original design / artwork that demonstrates / explores / exemplifies "Hybrid Digital Landscape Architecture"
 Two First-Prize Winners and one Honorable Mention were chosen by Conference attendees.
(Click to download full-size PDF.)
First Prize:
Know Where You're Going: Hybrid Analog and Digital Approaches to Landforming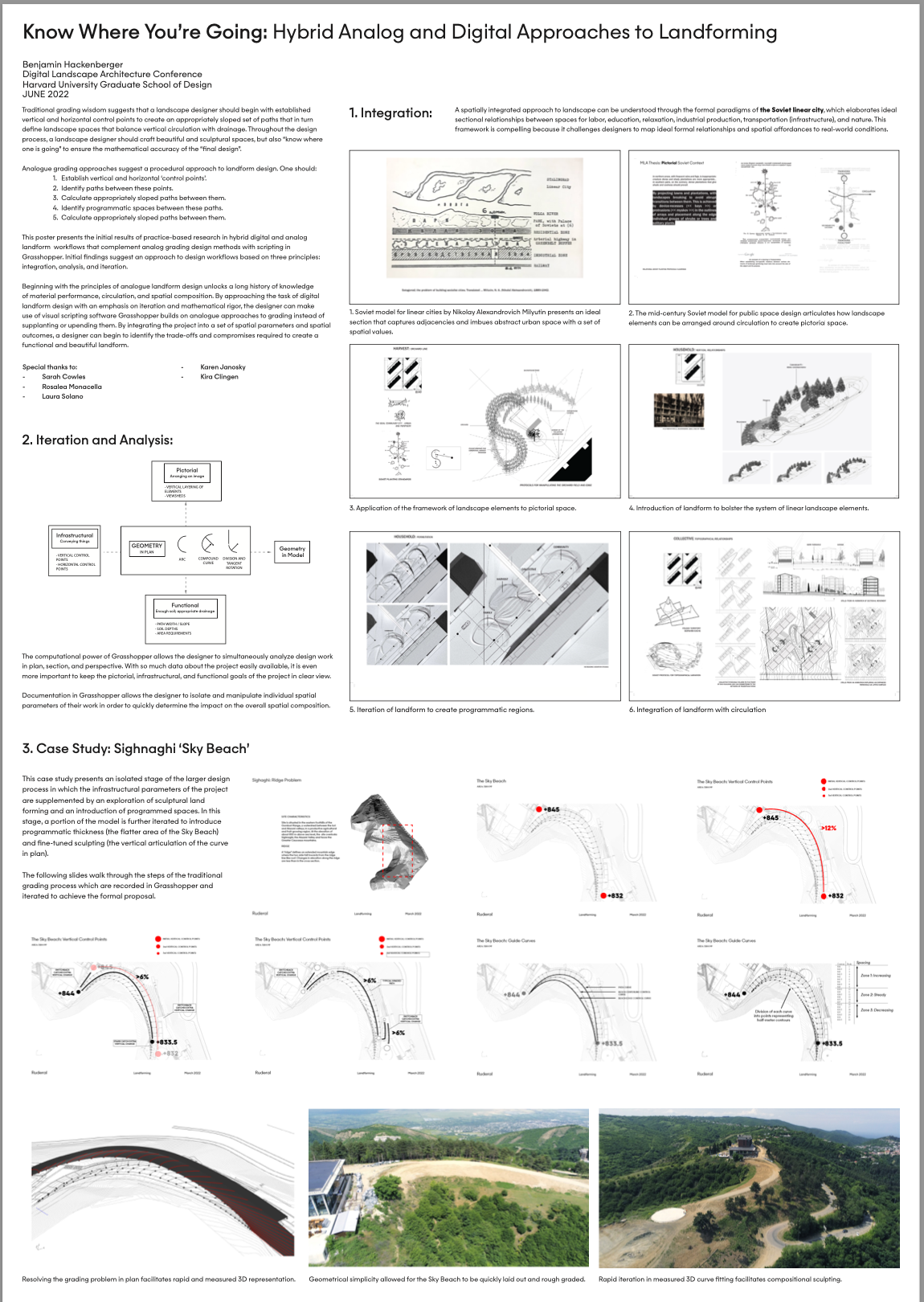 Benjamin Hackenberger
Ruderal.com
All the winners have been awarded software licenses as prizes, from DLA2022 sponsors at www.landsdesign.com
We wish them all the best in their future endeavors, and hope to see & hear more from each of them at future DLA conferences / JoDLA publications.