DLA Keynote Speakers 2022
Digital Landscape Architecture is built from the knowledge and contributions of academics, practitioners, and researchers, as well as by an awareness of history coupled with visions of the future. We are pleased and excited to host three dynamic speakers at DLA2022 who together represent a fusion of all these critical perspectives, and whose experience, insights, and comments will deepen and broaden the vibrant discussion that marks every DLA conference.
---
Mirka Beneš, Associate Professor, Landscape Architecture Program, The University of Texas at Austin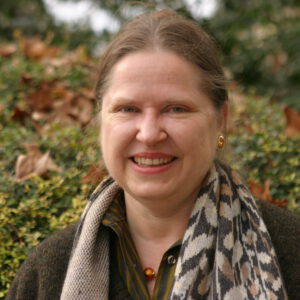 Mirka Beneš is a historian of landscape architecture and an Associate Professor in the Landscape Architecture Program at the University of Texas at Austin since 2006. She has a B.A. from Princeton University and a Ph.D. from Yale University. From 1988 to 2005, she taught in the Department of Landscape Architecture at the Graduate School of Design, Harvard University. Her teaching interests range from Mediterranean antiquity and Islamic gardens to the wider Atlantic world and contemporary landscape architecture. Professor Beneš, who has twice won the Rome Prize Fellowship of the American Academy in Rome and twice been a Fellow of Dumbarton Oaks, Washington, D.C., mostly recently in 2012-2013, is working on a book on hybridity in landscape architecture from antiquity to today.
---
Anya Domlesky, Director of Research, SWA Group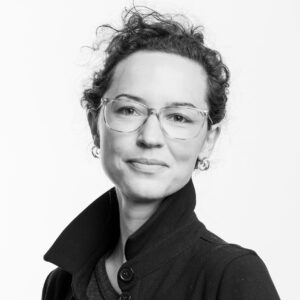 Anya Domlesky is an urban designer and landscape architect currently the Director of Research at SWA Group. She runs XL Lab, the firm's innovation lab undertaking practice-based research. The lab explores near future conditions in the built environment, performs analyses of design performance, experiments with new technologies to create tools for the field, and does topical investigations that address emerging complexities and unprecedented challenges. Her research has been shown at both the Shenzhen and Venice Biennales and in books such as Third Coast Atlas and Studio Ecologies. As a designer, she has worked largely on issues around urbanization, coasts, and water. She has previously worked at the New York City Department of City Planning Waterfront and Open Space Division and Hood Design, lectured internationally, and taught at Harvard University's Graduate School of Design and Boston Architectural College. She holds an MLA from Harvard and an M.Arch II from McGill University.
---
Mitchell Joachim, Ph.D., Co-Founder Terreform ONE, Associate Professor of Practice NYU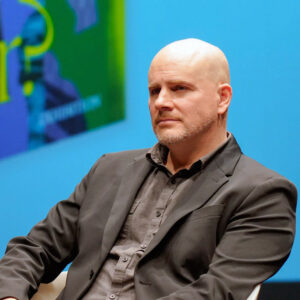 Mitchell Joachim, PhD, Assoc. AIA, urbanist, author, educator, and Associate Professor of Practice at NYU is the Co-Founder of Terreform ONE whose trans-disciplinary practice explores visionary solutions in habitats, cities and landscapes. Formerly, he was an architect at the offices of Frank Gehry and I.M. Pei. He has been awarded a Fulbright Scholarship and fellowships with TED, Moshe Safdie, and Martin Society for Sustainability, MIT. He was chosen by Wired magazine for "The Smart List" and selected by Rolling Stone for "The 100 People Who Are Changing America", and has won many honors including Time magazine's Best Invention with MIT Smart Cities. He's featured as "The NOW 99" in Dwell magazine and "50 Under 50 Innovators of the 21st Century" by Images Publishers. He co-authored four books, "Design with Life: Biotech Architecture and Resilient Cities," "XXL-XS: New Directions in Ecological Design," "Super Cells: Building with Biology," and "Global Design: Elsewhere Envisioned". His design work has been exhibited at MoMA and the Venice Biennale. Mitchell earned: PhD at Massachusetts Institute of Technology, MAUD Harvard University, M.Arch Columbia University with honors.
---